Mercedes Azpilicueta
Susurros barrocos | Barockes Flüstern
11.11.2022 - 05.03.2023
Opening: 10 November 2022, 6–9 pm
The Philara Collection is pleased to present the first solo exhibition in Germany by internationally renowned artist Mercedes Azpilicueta (b. 1981 in La Plata, Argentina). The artistic practice of Amsterdam-based artist Azpilicueta ranges across performance, drawings, textile works, video art and installation, giving voice to queer, feminist and marginalised figures. In fluid, associative connections, she counters rigid historical narratives, seeking to dismantle them and make room for affective and dissident voices to emerge. Her works are inspired by speculative and fictional Latino literature, the history of (neo-)Baroque art, decolonial history, contemporary popular culture, and various aspects of craft techniques and textile production.
Mercedes Azpilicueta's most recent artistic research focuses on exploration of the identities of figures from the past who have moved outside the commonplace. The works in the exhibition are also connected through an 'anachronistic' interest in the Baroque. Employing images by Artemisia Gentileschi, a retelling of the obscure story of a 'Lieutenant Nun' in the 1600s, Baroque-era clothing styles, such as the codpiece, as well as neo-Baroque ghosts, Azpilicueta reconstructs the past, restoring an atemporal synchronicity and bringing stories to life with memory and imagination. The works in the exhibition thus combine Baroque style with glitter-drenched queer nightlife, bondage culture, and other aspects of gender identity and restrictions placed upon the body. 
Mercedes Azpilicueta studied at the Universidad de las Artes, Buenos Aires, the Universidad Torcuato Di Tella, Buenos Aires, the ArtEZ University of the Arts, Arnhem, the Netherlands, and the Rijksakademie van beeldende kunsten, Amsterdam. Since 2021 she has been head of TXT (Textile) Department of the Gerrit Rietveld Academie in Amsterdam. Mercedes Azpilicueta has been nominated for the prestigious Prix de Rome (2021) and the Frieze Art Award (2018). She was awarded the VIII Marta García-Fajardo International Art Prize (2021) and the ARCO Prize for Young Artists (2019), among others. Her works have been shown internationally in solo exhibitions, including at the Stedelijk Museum, Amsterdam, the Netherlands (2021), CAC Brétigny, Brétigny-sur-Orge, France (2021), Gasworks, London, UK (2021), Museion, the Museum of Modern and Contemporary Art of Bolzano, Italy (2020), Van Abbemuseum, Eindhoven, the Netherlands (2020), CentroCentro, Madrid, Spain (2019) and Museo de Arte Moderno de Buenos Aires, Argentina (2018). In addition, her works have been included in international group exhibitions, triennials, biennials and festivals, including the BP.21 Bienal de Performance, Buenos Aires, Argentina (2022), Kunstmuseum Liechtenstein, Vaduz (2022), the Arcadia Triennial, Leeuwarden, the Netherlands (2022), the Hannah Ryggen Trienniale, Trondheim, Norway (2022), the Times Art Center Berlin, Germany (2021), the MAXXI Museum, Rome, Italy (2021), the Busan Biennale, South Korea (2020), the 11th Biennal d'Art Leandre Cristòfol, Centre d'Art la Panera, Lleida, Spain (2019) and the Bienal Internacional de Arte Contemporáneo de América del Sur, Museo Genaro Pérez, Córdoba, Argentina (2019).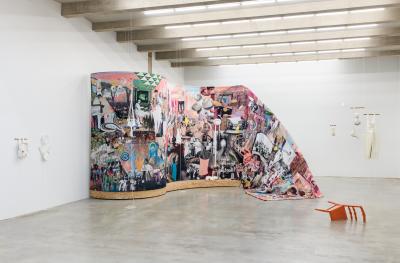 Mercedes Azpilicueta
Potatoes, Riots and Other Imaginaries, 2021
© Mercedes Azpilicueta / Kunstmuseum Liechtenstein
Photo: Sandra Maier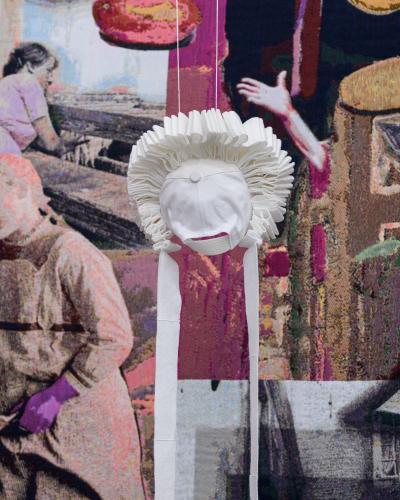 Mercedes Azpilicueta
Potatoes, Riots and Other Imaginaries, 2021 (Detail)
© the artist and Philara Collection, Düsseldorf
Foto | Photo: Kai Werner Schmidt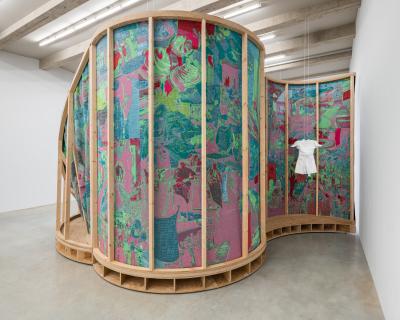 Mercedes Azpilicueta
Potatoes, Riots and Other Imaginaries, 2021 (Detail)
© the artist and Philara Collection, Düsseldorf
Foto | Photo: Kai Werner Schmidt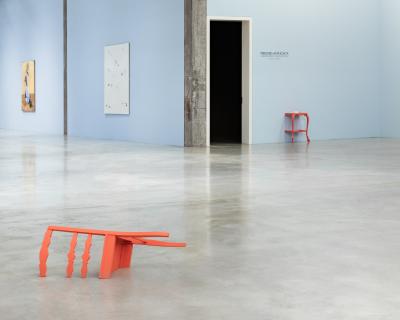 Mercedes Azpilicueta
The Resting Quote 2022
© the artist and NoguerasBlanchard
Foto | Photo: Anne-Kathrin Brunier, Kunstmuseum Liechtenstein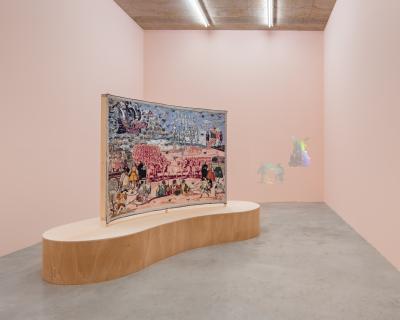 Mercedes Azpilicueta
Abya Yala (Tierra Madura) | Bondage of Passions 2021
© the artist, Sammlung Philara | Philara Collection and NoguerasBlanchard
Foto | Photo: Roberto Ruiz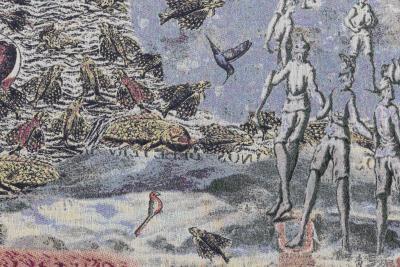 Mercedes Azpilicueta
Abya Yala (Tierra Madura) | Bondage of Passions 2021
© the artist, Sammlung Philara | Philara Collection and NoguerasBlanchard
Foto | Photo: Roberto Ruiz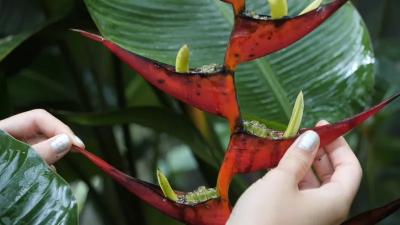 Mercedes Azpilicueta
Mama's Casting a Spell (Video Still) 2019
© the artist and NoguerasBlanchard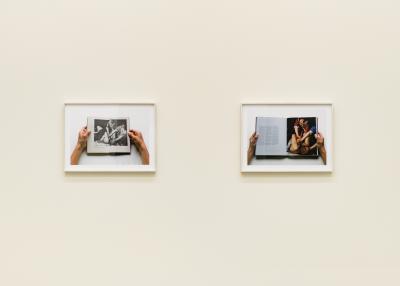 Mercedes Azpilicueta
Artemisia Gentileschi e il suo tempo, Firenze 2018
© the artist and NoguerasBlanchard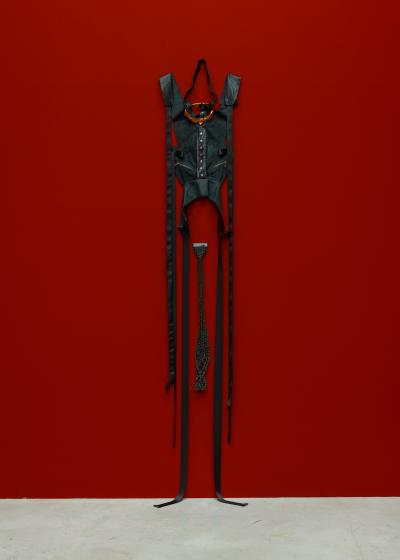 Mercedes Azpilicueta
The Spicy Kangaroo | Kinky Affairs at Home 2022
© the artist and NoguerasBlanchard
Foto | Photo: Stefan Altenburger Photography, Zurich; Kunstmuseum Liechtenstein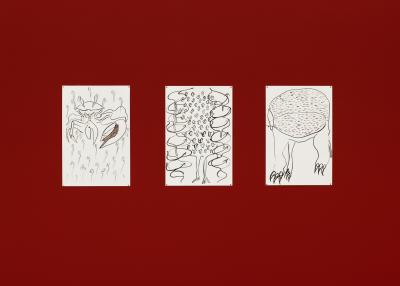 Mercedes Azpilicueta
Marginalia | Bestiario de Lengüitas, 2018-2020
© the artist and Philara Collection, Düsseldorf
Foto | Photo: Kai Werner Schmidt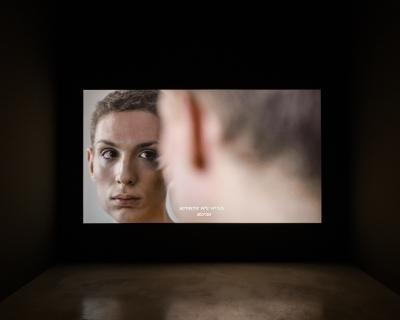 Mercedes Azpilicueta
Cuerpos Parájos (Body Birds), 2018
© the artist and Philara Collection, Düsseldorf
Foto | Photo: Kai Werner Schmidt